Tour:  9:30 am – 4:00 pm
Boutique: 9:00 am – 5:00 pm
Scottish Rite Cathedral, 150 N. Madison Avenue Pasadena, CA 91101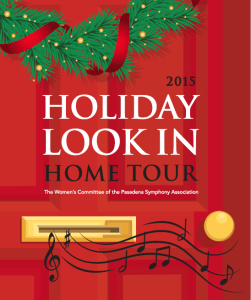 A self-guided tour of 4 elegant homes decorated for the holidays and an artisanal Holiday Boutique.
The 48th Annual Holiday Look In home tour is a showcase of Pasadena's magnificent architecture, both historical and new, melded with the magic and pageantry of Pasadena's finest floral artists.  Join us in touring four wonderful homes and gardens, decorated for the holidays by Pasadena's finest floral designers. Enjoy music by Pasadena Symphony members, stroll the gardens and finally shop to your heart's content at the Boutique.

The location of each home will be sent with your tickets.
Lyddon Home
Floral Festivities by Drew Domenghini with Patterson's Topiaries, Pots and Teas.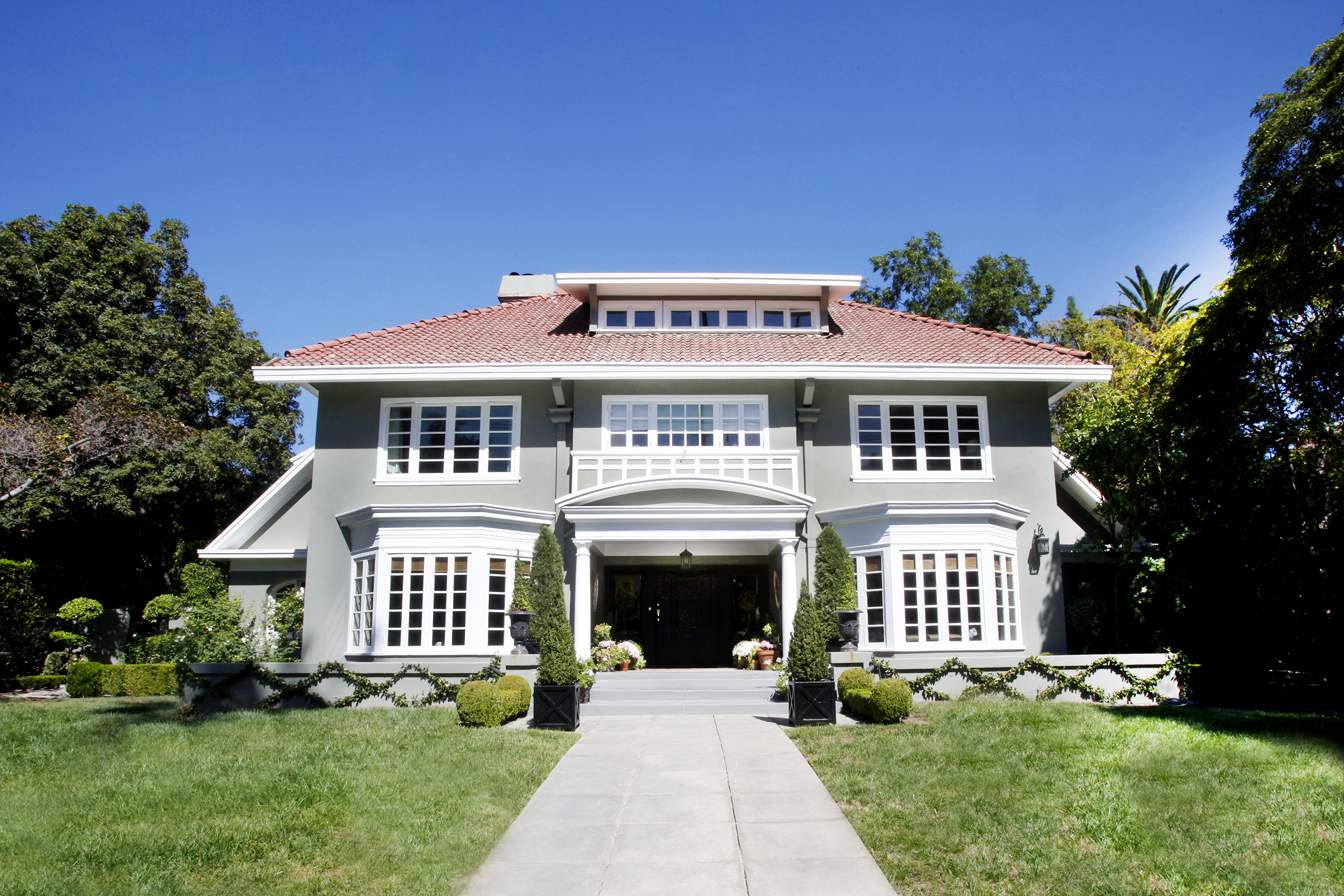 An exceptional example of the celebrated architect G. Lawrence Stimson's classic American architecture, the home was built in 1912 sitting just off Millionaire's Row. Mr. Stimson is best known for his Wrigley Mansion on Orange Grove, now home to the Tournament of Roses. A varied array of Americana, including historical pieces and a treasured collection of American artists will delight you throughout the house. Out back are lush, verdant gardens showcasing a 100 year old wisteria weeping gently over the pavilion adjacent to the pool. Complete with an outdoor kitchen this is a perfect space for entertaining. It is a special privilege to tour such a lovely Americana home that embodies and personifies Pasadena and Southern California architecture.
Hanson & Judice Home
Contemporary Creations By Jacob Maarse
Situated on the south end of the Arroyo Seco, this award winning French Norman revival manor house, built in 1927, has been home to only three owners. It was built by Lt. Colonel Lansing Beach and his wife, Katherine, who met in Europe during World War I. The couple commissioned Witmer and Watson to design a home reminiscent of the country of their courtship. The front garden was designed to create a transition from the wilds of the arroyo to the formality of the French Normandy-style house in the parterre style. A low arroyo stone wall with azaleas and camellias give way to boxwood parterres flanking the long, wide graveled entry walk.
Asjes Home
Yuletide Creations By Ixora Floral Studio

George B. Brigham designed English Revival house built in 1926 in the popular neighborhood surrounding Caltech. European influences are felt throughout this charming home. The beautiful mature garden around the house includes many well known plants and flowers to enjoy and the privacy hedge on this corner property makes it truly a retreat from the busy world around it. The owners lived for many years in Europe and have used the treasures they collected to decorate each room. A charming large music box plays Christmas music for the family and guests while the Christmas tree with many family decorations is perfectly placed in the front windows. This is truly a lovely family home, comfortable and welcoming.
Ermshar & Monahan Home
Seasonal Decor By Margit Holakoui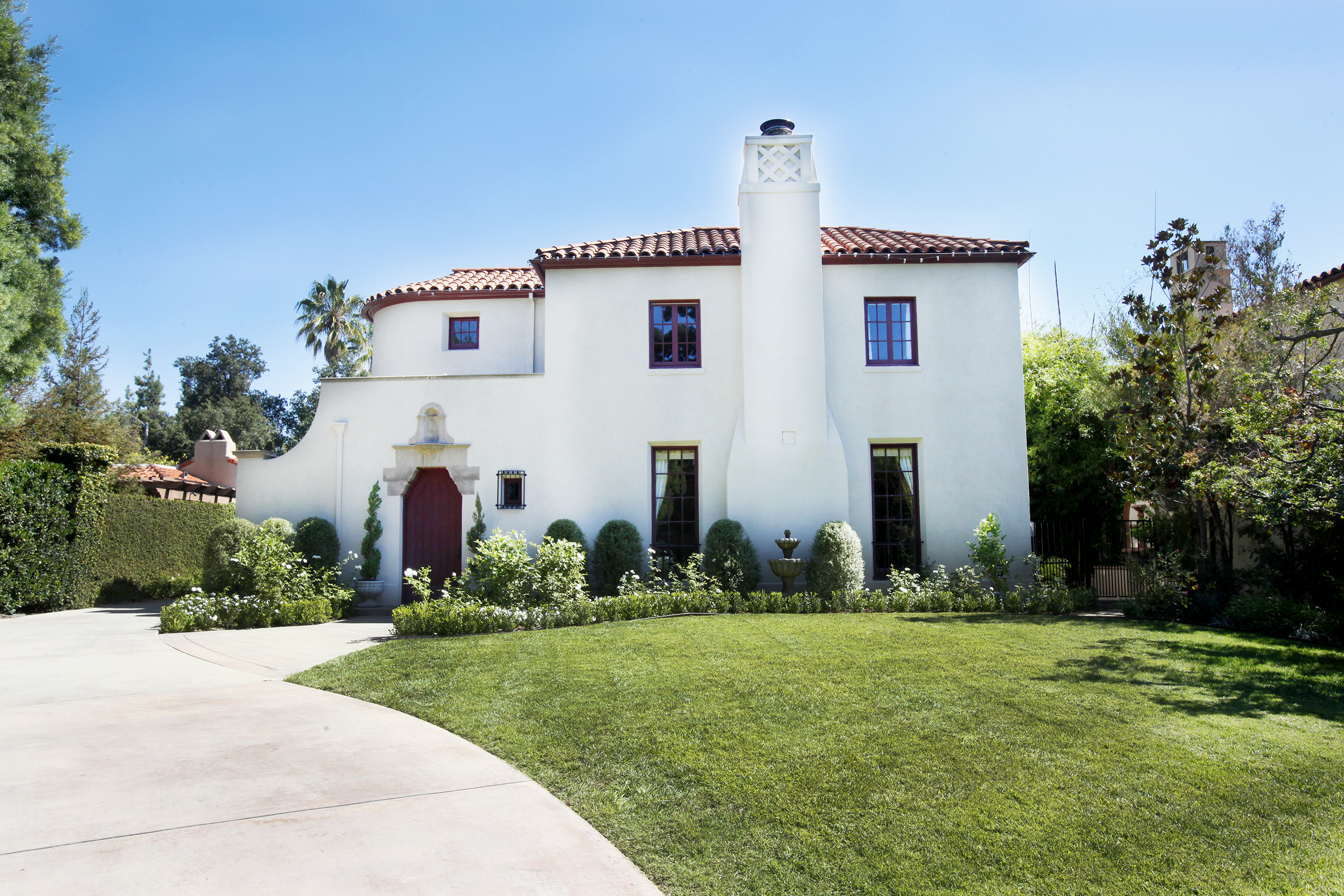 This grand Spanish Colonial Revival, designed by Marston, Van Pelt & Maybury was built in 1912 and is today nestled comfortably in the neighborhood near Caltech. The Mediterranean inspired front garden welcomes you to this beautiful home. The home is filled with artwork hand picked by the owners along with others that have been passed down through generations. The back garden coddles you with soft sounds of a newly added fountain on the loggia. Specially imported bamboo lines one of the walls around the pool area and serves as a thoughtful reminder of a previous owner's fondness for her Asian ancestry. On an opposite wall is an amusing two dimensional apple tree sculpture. Truly a home which reflects the homeowner's extensive travels around the world, and love of art.