June 6, 2015
Gates open at 5:30pm | Show starts at 7:30pm at the Pasadena City Hall
Ticket prices start at
&nbsp

Bank of America presents Music Under the Stars, a free concert! Join Pasadena Pops, Bank of America, Playhouse District Association, Old Pasadena Management District and  Make Music Pasadena on June 6, 2015 on the steps of Pasadena's City Hall!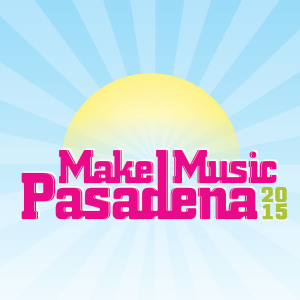 The 2015 Music Under the Stars concert will be a tribute to Ladies of the Great American Songbook celebrating the iconic music from film, Broadway and beyond. Guest artists include Broadway sensations with the Tony award winning star Debbie Gravitte plus Meredith Patterson and Christina Saffran. Resident Conductor Larry Blank will emcee and lead the ensemble in musical selections from  Rodgers and Hart, Marvin Hamlisch, Jule Styne, Steven Sondheim, George Gershwin and much more.
Special thanks to the Playhouse District Association and Old Pasadena Management District who are working in partnership with the Pasadena Symphony and POPS to present Music Under the Stars on Saturday, June 6, 2015.
Our special guest artists this year will include:
Debbie Gravitte
Meredith Patterson
Christina Saffran
and the JPL Chorus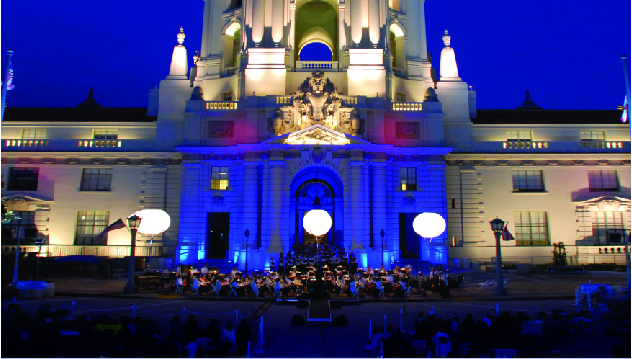 Guest Artists:
Food Vendors Available for the Evening:
TBD
Seating: Centennial Square will feature open first-come, first-served seating. It is highly recommended that guests bring low-backed chairs for seating. Chairs will also be available to rent for $3.
Recommended Parking: Plaza Las Fuentes Structure (Union Ave & Los Robles); School House Parking Facility (Green St. & Raymond Ave); Pasadena Center/Sheraton Parking Structure (Marengo & Cordova); Paseo Colorado Subterranean Garage; Paseo Colorado Marengo Avenue Parking Structure; Paseo Colorado Los Robles Parking Structure; Arroyo Seco Park Parking (Raymond Ave or Arroyo Blvd), and Marriott Courtyard Hotel Parking (enter on Raymond).
This concert is presented by: